Municipal district: Nitra
County: Zlaté Moravce
Region: Požitavský
Microregion: Požitavie-Širočina
VAT registration No: 00308633
Village Mayor: JUDr. Ondrej Kozolka
Inhabitants: 1006
Cadastral Area: 1160 ha
Coordinates: 48o 20′ N 18o 28′ E
Altitude above sea level: 220-450 metres above
The earliest evidence of settlement in the area dates back to the Palaeolithic period, around 35,000 years ago. The first written mention of Volkovce is found in a document from 1275, where the village is mentioned as part of the Tekov Castle. In 1327, part of the village belonged to the Saint Benedict Abbey. In 1535, the village was burnt completely. In 1565 the village was one of Esztergom cannonry. In the 16th and 17th centuries this area fell victim to Turkish invasion. The Závada village is first mentioned in 1629. The villages of Volkovce and Závada first merged in 1924-1931, and finally becoming permanent in 1945. Part of the village also includes the villages (former farmlands) Slance and Olichov. To read more about the history of Volkovce, click here
Natural conditions
Volkovce lies in the Danube highlands, represented by Hron highlands on the southern slopes of Pohronský Inovec in the Valley of the Bočovka Stream.
Cultural and historical values
A Roman-Catholic church of St. Jacob the Elder, is situated in the centre of the village. The original building was built in the Gothic style; however it was rebuilt in the Baroque style between 1750-1754. A church tower was built into the front of the building in 1926. The church building is the oldest historical building in the village with the presbytery dating back to the 14th century.
Other sacred monuments – several historical crosses and statues of the Virgin Mary commissioned by individual families as a thanksgiving for the Lord's help and protection.
A memorial board for the 1st and 2nd World War victims
Private properties dated back to 19th century, these are mostly renovated as summer-houses or chalets.
The folk group Volkovčanka
Local church choir
Amateur theatre group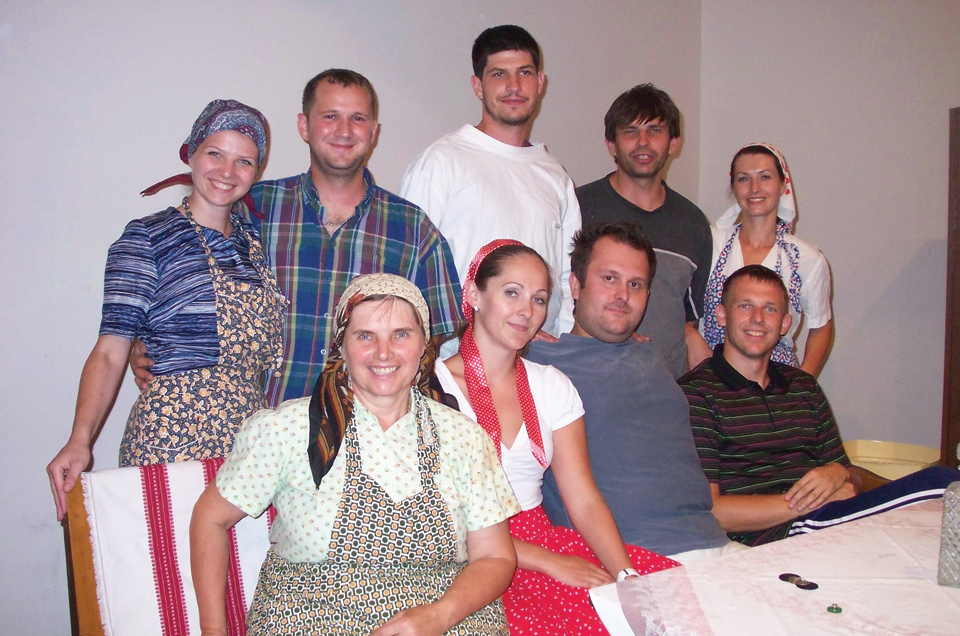 Aká bolesť taká medecína - performance in 2010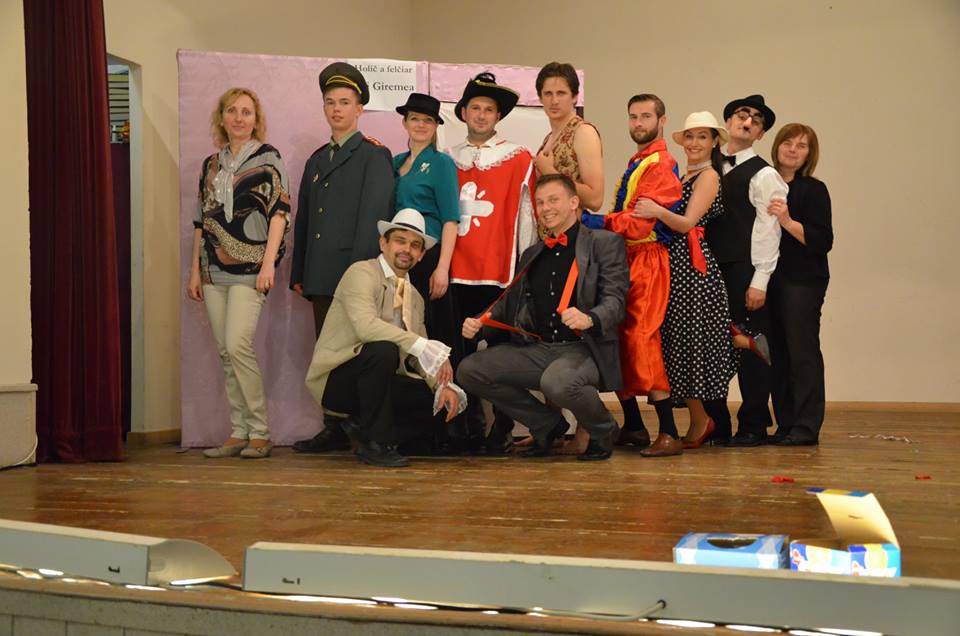 Karneval performance in 2014
Traditions
- May tree upright ceremony
- Folk groups festival
- The feast – to commemorate St Jacob – the patron of the church in Volkovce and the natives gathering
- Harvest Sunday
Amenities and services available:< Municipal office, the village hall, nursery, grammar school, post office, food stores, restaurant and bar facilities, petrol station OMV, hair salon, special needs facilities (SVETLO – Olichov)
Recreational activities & sport
In the centre of the village is a recreational area, and a park behind the church with children's playground. There is another recreational park, a revitalised area on the Ľ. Štúra street.
There is also a sports area with excellent conditions for playing football ice skating and ice hockey in the winter. One of the rich traditions in the village is playing table tennis.
The settlements of Lukov and Slance are surrounded by stunning nature. Visitors can hike, pick mushrooms or go hunting.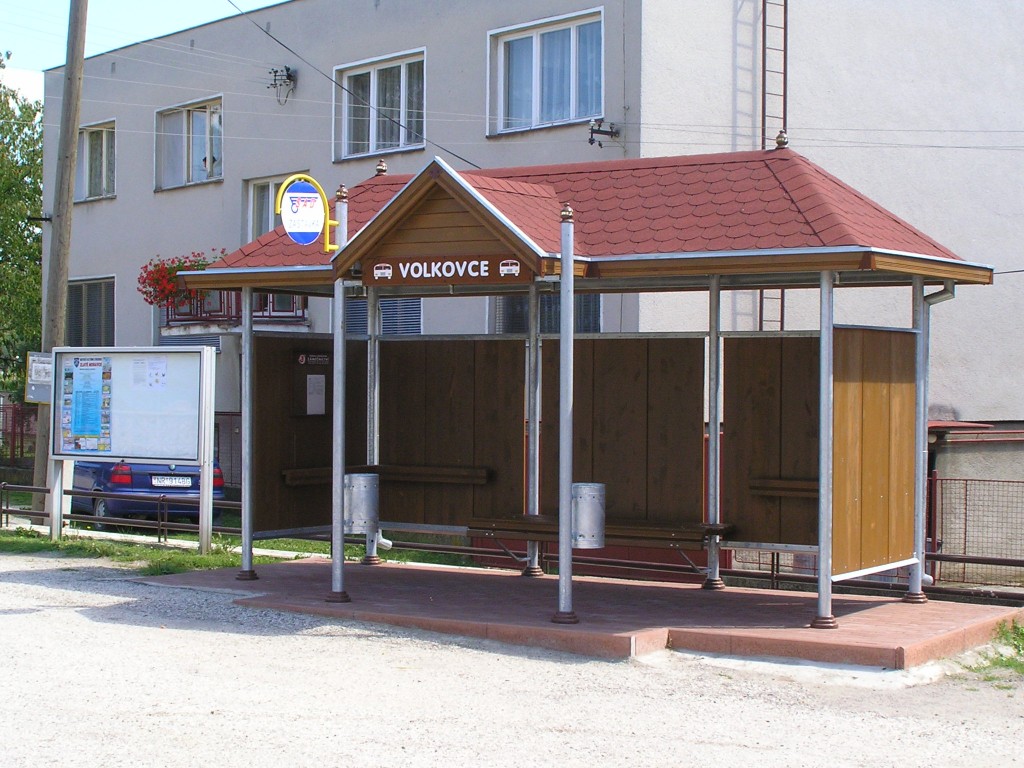 Bus stop in the centre of the village