TRKVaZ
We are a group of friends and mountains and hiking enthusiasts feeling young not only in the body, but in the spirit too. Our aim is to organise hiking events and in doing so, try to attract many of our members as well as non-members.
The foundation of our club goes back to 2006. Whilst organising a trip to the Tatra Mountains, we floated the idea of establishing the group and thus give our hiking activities a more organised form.
Since we did not want to join any already existing organisation, we decided to establish our own group. It took a long time to come up with a suitable name for our group; the current name "TRKVaZ" was a suggestion of our second Chairman and it immediately caught on. The name indicates that we have something to do with hiking activities as well as where we are from. It's an abbreviation and it literally means "Hiking and Recreational Club of Volkovce and Závada.
The first meeting of the hiking group was held on 16.9.2006 in Tatranska Strba, where the General Assembly took place with attending members: Hasprik, Dodi, Martin, Slavo and Papén. This is where the history of the club began and there was no turning back. The next meeting took place when we received the documentation about "TRKVaZ"'s registration from the Interior Ministry of Slovak Republic.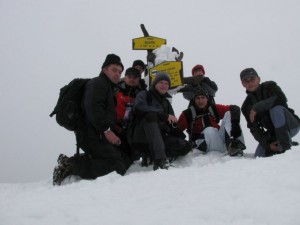 Our club has currently 16 members Martin Mlynka – Chairman, Peter Haspra – Deputy Chairman, Jozef Drozdík – Deputy Chairman, Peter Kozolka, Slavo Mlynka, Peter Kvaššay, Pavol Kvaššay, Viktor Mlynka, Paťo Frajka, Pavol Haspra, Ľuboš Frajka, Peter Haspra Jr., Ondrej Kozolka, Jakub Kvaššay, Jakub Kozolka and Tomáš Mlynka. The latter two are still juniors and learning the ropes.
Our usual hiking year consists of several fairly regular activities:
On the second Sunday in January, we take part in a hike in the area of Jedľové Kostoľany called Čertovská 30 – approximately 18 km long
We decided to copy the idea of the above mentioned hike and came up with our own tour called Volkovecká táračka – this is a rather easy walk in the surroundings of our village, Volkovce. The date for this hike is not firmly set; it generally takes place sometime in January or February.
In May, we organise our favourite Spring hike. The aim of the spring hikes is to visit a part of our beautiful Slovakia. To date we have visited the following mountains: Tribeč, Pohronský Inovec, Kremnické vrchy, Štiavnické vrchy, Západné Tatry, Slovenský Raj, Veľká Fatra, parts of Malá Fatra, Považský Inovec, Nízke Tatry and parts of Malé Karpaty.
In July we descend the river Hron, this is also our attempt to cross over into the "aqua-tourism"
In September there is a traditional visit to the Tatra Mountains, paying homage to our great mountains.
Our hiking year ends with a traditional St. Stephan hike to our nearest mountain - Veľký Inovec.

We hope that during our hikes and wanderings to the beauties of the mountains, be it near or distant, we will be joined by others with a similar passion.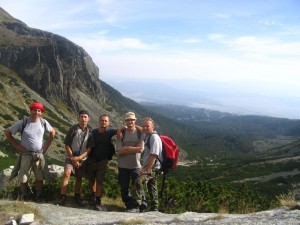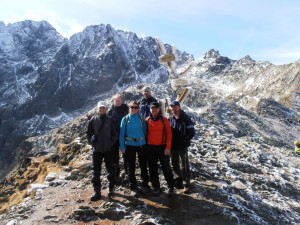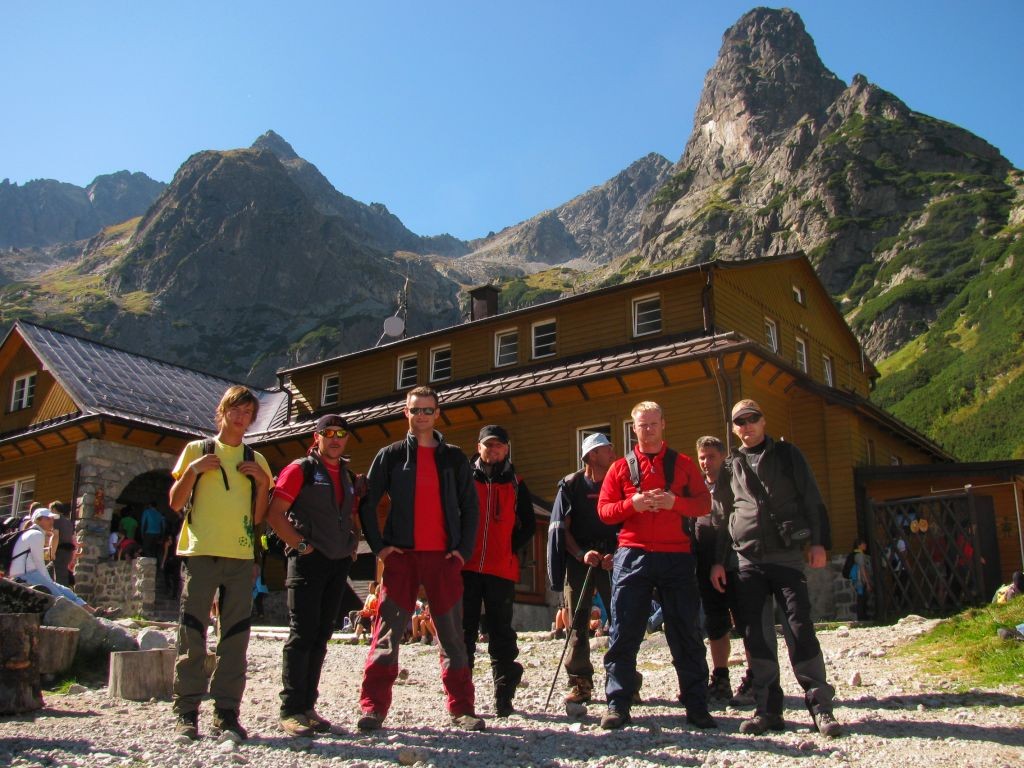 Contact Address:
Turisticko Rekreačný Klub Volkoviec a Závady
Parková 13
95187 Volkovce