In our village football has been played since the 1930s. It is the oldest and most popular sport. At first the game was a little disorganised – it was played on grazing fields (also called "Pliešky") over the sand mine. The football was filled with wooden shavings or old rags.
During its history the football field had completely changed. In the early days, football could only be played in dry weather as the football pitch was saturated during rain. Once the Bočovka stream had been regulated, and the water reservoir was built during the 1960s and 70s, the situation improved. The fencing and the changing rooms were upgraded. The last upgrades to the changing rooms were made in 2012. A grandstand was built in 2004 with the roof added in 2011 and seats upgraded in 2014.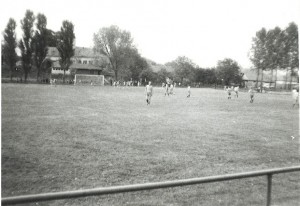 Football area in the 60s – 70s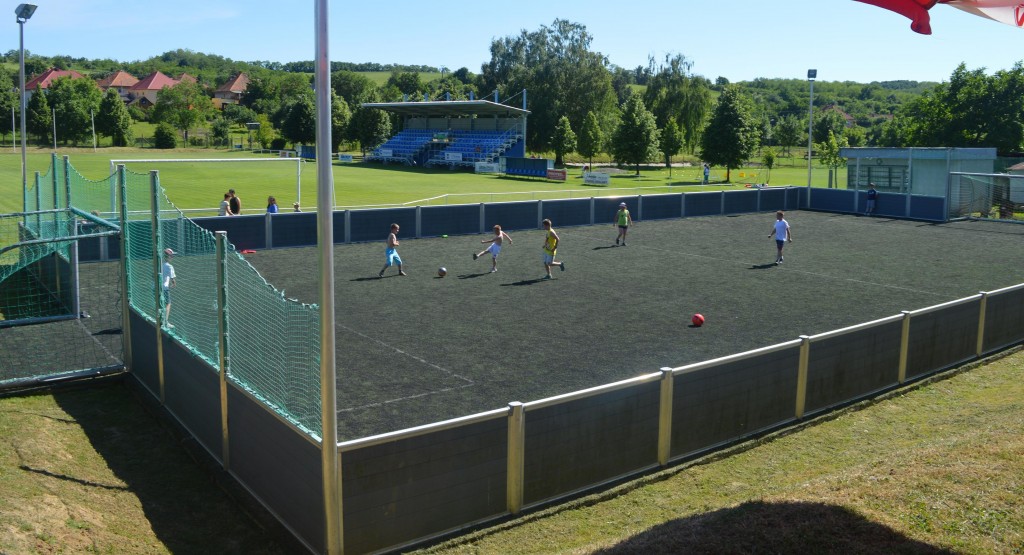 In the summer of 2007, an artificial grass mini football pitch was built with lighting added in 2013.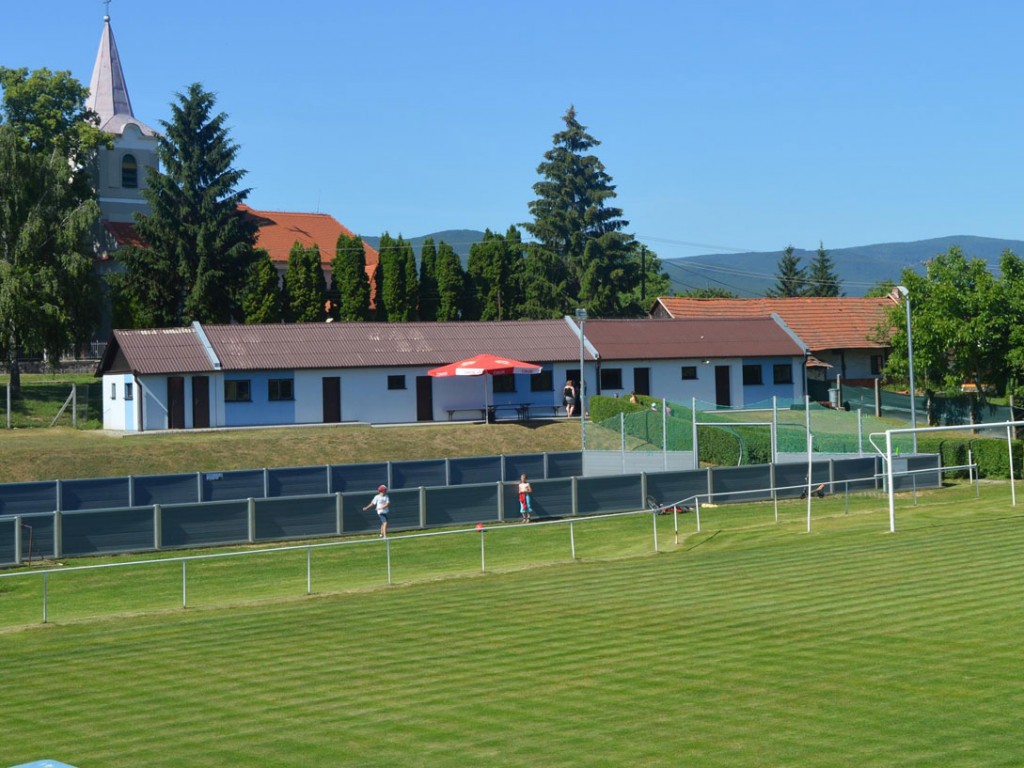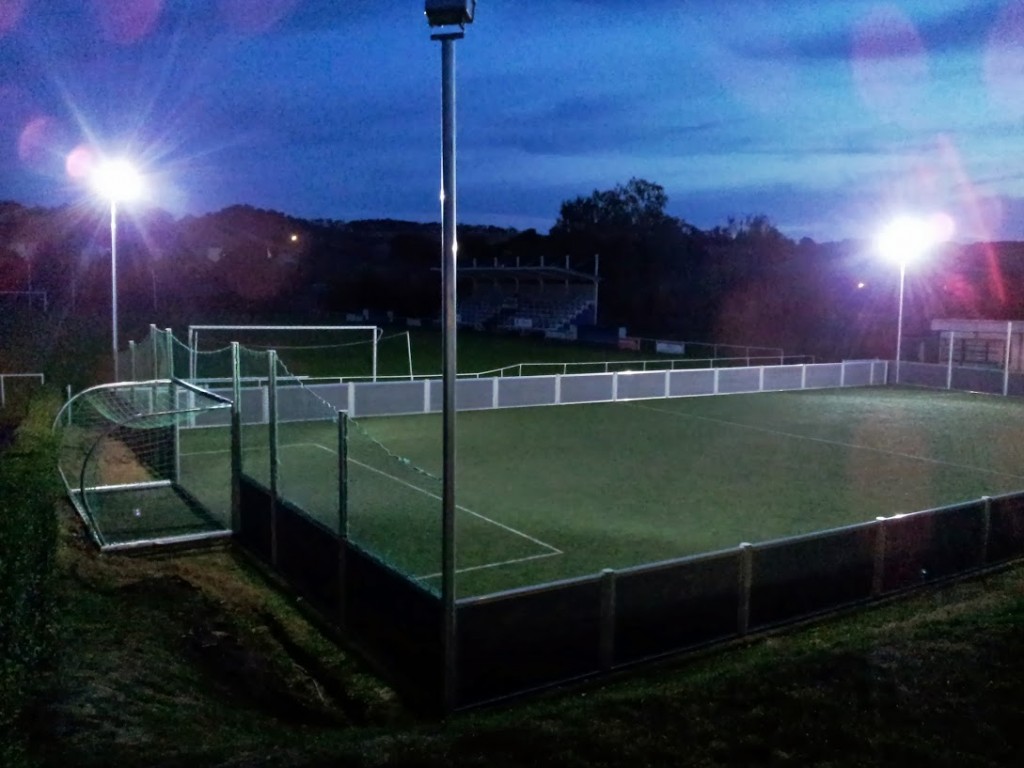 Artificial grass mini football pitch
The modern history of football in the Volkovce village dates back to 1978 when the adult team was formed again. The team started competing under the name TJ Inovec Volkovce in 2002 and joined fourth league of the Nitra region. Since 2002 this team plays in fourth league of the southeastern region under the name FC ViOn Zlaté Moravce – B team.