The library is situated on the ground floor of the Municipal office.
It is open to public every Friday from 16.00 – 18.00
The librarian is Mrs Veronika Komáreková – employee of the Municipal Office.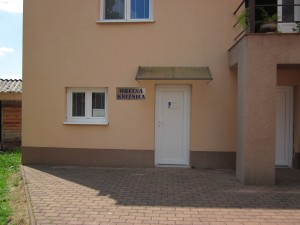 The library consists of over 4000 titles, separated into sections: Social-science, Natural-science, Agricultural, Technical, other non-fiction literature, Reference books, Children's literature and Adults literature.